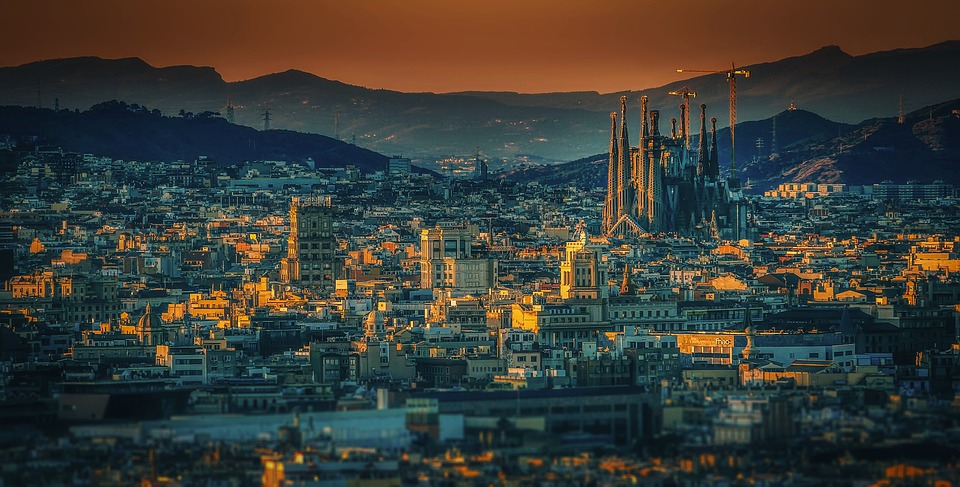 Choosing a vacation destination can be a challenge, especially if you're a couple who want different things.
One of you may want sandy beaches, architecture and culture. Europe offers wonderful river cruises, museums and galleries, all sound reasons for wanting a vacation. However, not all couples want the same. Maybe you want to visit a sporting stadium that's famed the world over or enjoy the luxuries offered by a resort, rather than getting out and about. You might even be a poker tourist, especially here in the US. We have the best poker venues in the world in Las Vegas, but Europe has some of the most wealthy. If you can combine visiting those with sunshine, sea and culture, why wouldn't you do it?
If you want to visit Europe and get the best of both worlds, then here are three great places which should satisfy your thirst for poker, whilst making sure there's something for the more practical vacationer too.
Barcelona, Spain

Barcelona is the ace up Europe's sleeve, the full house of architecture, culture and beaches. It gets plenty of sun for much of the year, and tourists are encouraged to visit the stunning Basílica de la Sagrada Família, an unfinished cathedral that towers above everything around it with absolute majesty. Barcelona has many venues for the poker player, offering everything from the most popular poker variant Texas Hold'em, to Pot-Limit Omaha. It's also a venue for the European Poker Tour in August, meaning you can watch top professionals in action whilst you're there.
Liguria, Italy

Liguria is on the same stretch of the Mediterranean coast as Barcelona but is 700km west, close to Genoa. Genoa was a powerful city-state in its own right at one stage in its history, and it is well-placed for a visit if you go to Liguria. The area is known colloquially as the Italian Riviera and is famed for its often rugged yet stunning coastline and warm temperatures. The city of San Remo is also a great poker destination; like Barcelona, it is a stop on the EPT, which means big competitions to watch and opportunities to take part in. Casino San Remo is where the high-rollers should be visiting, looking to participate in those No Limit games.
Monte Carlo, Monaco

It is almost too easy to name Monte Carlo as a place for a poker vacation because it is so well known. Thanks to Daniel Craig's James Bond playing Texas Hold'em in the Monte Carlo Casino, it is known worldwide. Although the interior was a mock-up, the famous frontage was used in the film; if you want to see the real interior, don't forget to pack your tuxedo. Monaco is a province that doesn't charge its inhabitant tax, instead relying on the gaming revenue for municipal income. Monte Carlo is about much more than poker; it is an opulent bay surrounded by natural Mediterranean beauty. There are some great beaches and restaurants known worldwide for those wanting to go all-in on their vacation spending.