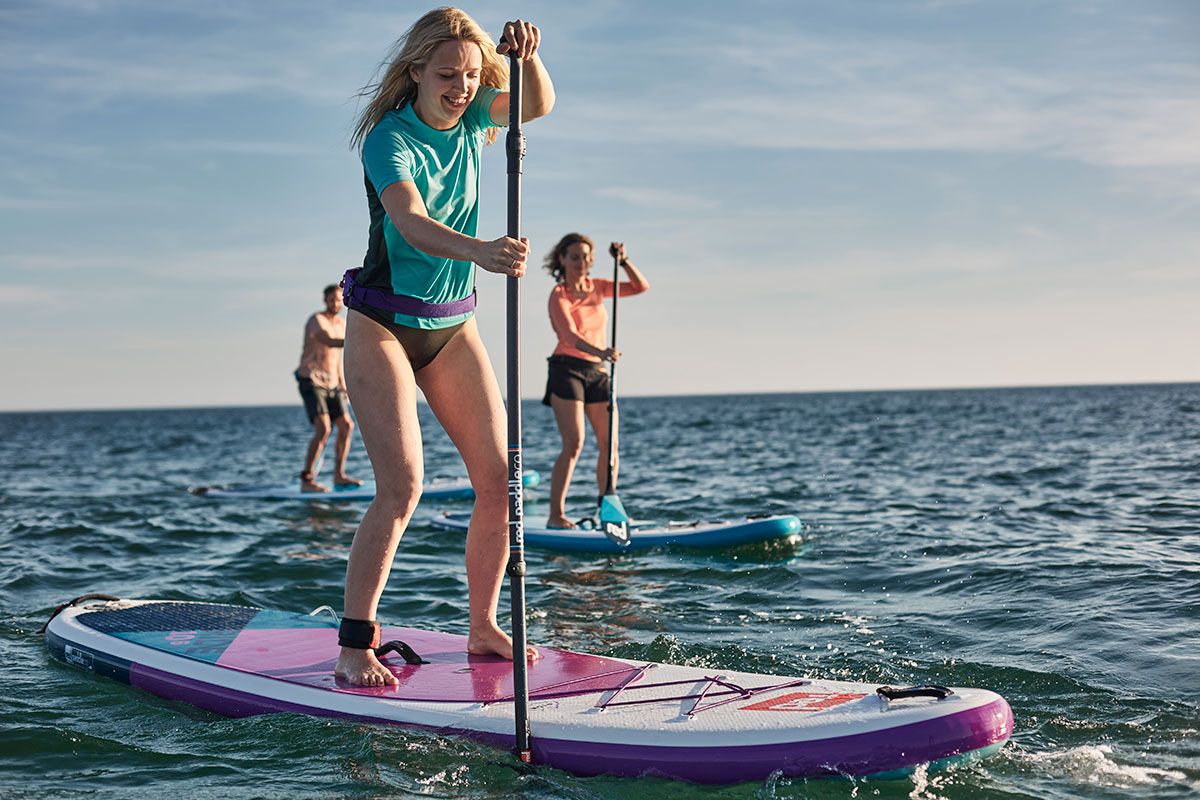 In recent years, paddleboarding has become one of the most widely enjoyed watersports, with Australia being at the forefront of its popularity on the international scene. It is largely celebrated by those looking for a fun activity that will also keep them in shape but is also a brilliant watersport for families and those looking to explore the water at a slower pace.
As a greater number of individuals seek to begin paddleboarding, it is important that water safety remains a key consideration. Paddleboarding at sea, for example, shares different considerations that activities set on lakes and rivers, requiring boarders to prepare their equipment differently and even practice varying habits.
If you're a newcomer to the activity and want to ensure that you have everything you need to be safe out on the water, we're sharing the four essential accessories you need.
Buoyancy Aids
It is recommended that all of those who venture out onto the water equip themselves with a buoyancy aid. These devices are most typically designed as vests that can easily be worn over the top of clothing and wetsuits, ensuring that those who end up in the water, whether deliberately or accidentally, are able to stay above water easily.
Floatation devices are also available and remain effective. However, they require activation, whereas a buoyancy vest works effortlessly, which can make all the difference in a high-stress situation.
Wet Suit
If you are venturing out onto the water in cold weather, it is important that you dress accordingly. Keeping yourself warm is crucial, as prolonged exposure to cold water and air can have dramatic and dire effects on the body, even leading to hypothermia. Neoprene, the material used for wetsuits, is a great insulator while remaining flexible, making it the ideal product for maintaining body temperatures while paddling and swimming, especially during winter.
Safety Leash
Remaining connected to your paddleboard is essential. Even relatively calm waters can quickly sweep a board away, out of reach, and leave paddlers stranded, a situation that is much more common at sea. Keeping yourself tethered to the board with a safety leash is a basic habit that ensures your board will never evade your grasp, even when you accidentally dismount.
Leashes can come in a variety of designs, with the most popular being ankle tethers and waistbands. Both offer the same degree of safety and should therefore be chosen for their comfort and style.
Communication Device
For those who are intending to explore, it is highly recommended that some form of communication device is brought along with you. A suitable device should not only be able to display and share your location but also communicate with others should you experience danger.
Such a device doesn't necessarily need to be a mobile phone, especially when smartwatches are now performing many of the same functions. However, for those taking their adventure more seriously, especially individuals and groups who will be heading away from the shore or down rivers, it can be useful to consider beacons or flares too.